Since 2015, I have provided services in coaching, training, and outplacement. Tailored specifically to your needs, these services help you meet your goals and lead to sustainable changes.
I am an FSP Psychologist and Master Coach in Leadership and Communication, with interests ranging from neuroscience to intercultural psychology. My professional experience includes team management, education, and research. My current clientele is primarily composed of people who are active in highly competitive and hierarchical environments, including those who work in hospitals, academic research, finance, and insurance.
My work also applies to people who are active in other professional environments, as well as people in the process of professional reintegration.
What I love most about my work is helping individuals and groups in their professional transitions and the discovery of their potential. With my pragmatic and non-standard approach that combines humor, games, and creativity, my clients draw on the resources available to them to expand their perspectives and define their own path. Feeling reenergized, they are able to best express their talents and find renewed pleasure in their work.
Where do my tools come from?
As an FSP Psychologist and Master Coach in Leadership and Communication, I spent 15 years exploring different fields of psychology, such as intercultural psychology, systemic psychology, cognitive psychology, the psychology of coaching, and emergency psychology, as well as social neuroscience. With a degree in higher education and education technology, I have a wide range of tools allowing me to regularly create and conduct ongoing training workshops for diverse groups.
I am inquisitive and innovative, relying on my professional and personal experiences as well as my arts and sports practices to adapt my tools and shape new approaches according to each client's needs.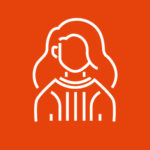 V.d'A., Lausanne, Suisse
Le suivi par Marie-Paule Haefliger dont j'ai eu la chance de bénéficier était totalement personnalisé et adapté à mes besoins. Il a été la clé qui m'a permis de modifier complètement mon rapport au travail, en me permettant de me concentrer sur les mandats qui étaient prioritaires pour moi et mon institution et oser dire non à ceux qui ne l'étaient pas, de répartir les tâches au sein de mon équipe de façon à stimuler les compétences et motivations de chacun et chacune, et de me libérer ainsi du temps, de l'énergie et de la créativité.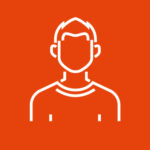 B.B., Fribourg, Suisse
Au moment où je suis arrivé chez Marie-Paule, après 30 ans de travail dans la même entreprise, j'étais dans un burnout… La vie me semblait injuste, Je me sentais inutile. Mon monde était sombre. Marie-Paule m'a accompagné: patience, compréhension, soutien – elle est à l'écoute. Et sa profession est sa passion. Grâce à nos séances régulières en quelques mois j'ai pu tourner la page et retrouver ma positivité. Très fier de mon développement personnel en peu de temps. Un immense MERCI à Marie-Paule.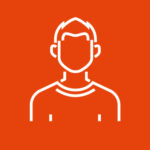 T.C., Genève, Suisse
Un moment de pause et de recul pour pouvoir prendre les bonnes décisions, apprendre sur sa façon de fonctionner et découvrir d'autres chemins de fonctionnement et ceci dans des échanges vifs, concrets et pertinents .... je recommande hautement.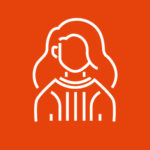 C.H., Berne, Suisse
Grace à l'accompagnement de Marie-Paule empreint de bienveillance, franchise, humour et créativité, j'ai acquis de nouveaux outils qui me permettent d'apprécier la réalité avec plus de légèreté et de sérénité. Ainsi, pas à pas, je redécouvre des ressources oubliées.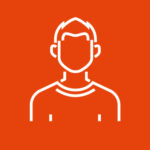 M.M., Lausanne, Switzerland
I am a researcher, trying to work my way through the academic world. While I always felt the pressure of competition, some time ago I started losing control: pressure became fear of failure, which then led to distraction and procrastination. Then came the sense of guilt. In the turn of a few months, I was lost, unable to work efficiently, and fundamentally unhappy. I understood I had to reach out. Marie-Paule has helped me since then. She immediately provided practical strategies to fight procrastination and find focus. We reversed course, working our way up from the small success of a productive day, to a more structured analysis of my attitude towards my career and its challenges. Finding a set of best practices to adapt and apply really had an impact, and my quality of life has definitely improved since we started our sessions.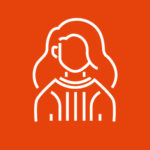 A.N., Bern, Switzerland
The letters MPH signify a safe space, pragmatic flexibility, sound advice, a wealth of ideas as well as fun. MPH is fully versed in the art, craft and science of psychological coaching. Thank you !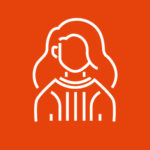 M.D.U., Fribourg, Suisse
Je tiens à remercier chaleureusement Marie-Paule pour son sens de l'accueil soigné, son écoute attentive, son empathie, son regard perspicace et avisé, sans oublier ses quelques pointes d'humour qui amènent de la légèreté au processus. Dans ce climat propice, les outils ciblés et créatifs qu'elle m'a proposés m'ont permis d'élaborer des changements très positifs dans ma vie, tant au niveau personnel que professionnel.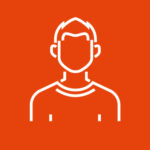 I. A., Genève, Suisse
Prendre conscience de son potentiel, définir ses valeurs et aller au bout de la découverte de soi, voici ce que Marie-Paule m'a permis d'entreprendre. Avec bienveillance, professionnalisme, elle sait trouver les mots justes pour faire résonner le changement et l'amorcer.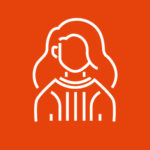 E.E., Fribourg, Suisse
Grâce à sa capacité à cibler les problématiques et à ses exercices pour les résoudre, Marie-Paule m'a permis de progresser dans ma vie professionnelle et personnelle. De par son large répertoire d'exemples, qui sont tirés de l'art, de la littérature, de la danse mais également de l'économie et du sport, Marie-Paule rend ses solutions vivantes.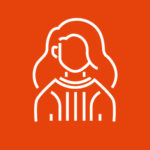 R.G., Fribourg, Schweiz
Eine Doktorarbeit zu schreiben ist wie eine Achterbahnfahrt; es geht auf und ab. Marie-Paule hat mich im letzten Jahr meiner Dissertation begleitet und mich unterstützt, mein professionelles Selbstvertrauen aufzubauen, ein gutes Arbeits-Freizeit Gleichgewicht zu finden und mit schwierigen Situationen richtig umzugehen. Was ich von ihr gelernt habe, wird mich in meiner Karriere wie in meinem Leben immer weiterbringen.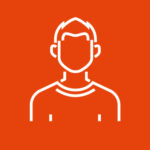 F.A., Geneva, Switzerland
I had the chance to meet and work with Marie-Paule. Where many people told me that they don't see a real plus to have an outplacement period, on my side I can only say that was a real success. That was just efficient and the best coaching I have seen so far. Marie-Paule was direct, brought many tools, kept me positive and strong and has suggested many professional soft skills improvements. I strongly recommend her for any types of intervention linked to coaching and training. I'm looking for opportunities to work with her in my new position.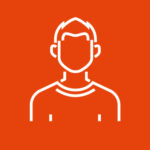 P.L., Basel, Switzerland
I really enjoyed the sessions which helped me to stay focus, shape my own projects/goals, manage my time in a effective way and successfully defend my PhD. With her positive energy and strong professional skills it is a real pleasure to work with her. I strongly recommend her to anyone looking for a coaching that is both tailor-made, positive and efficient.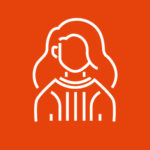 M.M., Morat, Suisse
Le travail de coaching avec Mme Haefliger est un grand soutien. Très soucieuse du bien-être de ses clients, clientes, ses approches très professionnelles permettent d'adresser les thématiques de travail tout en ajoutant une pointe d'humour pour animer davantage les échanges. Je recommande très volontiers Madame Haefliger.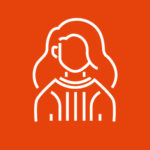 A.D., Lausanne,Suisse
Le regard bienveillant, pointu et décalé de MPH me pousse à me questionner et m'orienter en conscience, fière de mes atouts et en accord avec mes aspirations. Et tout cela accompagné d'une grande dose de rire et d'enthousiasme, indispensable en toutes circonstances!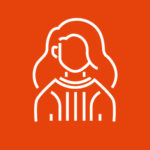 E.F.T., Lausanne, Suisse
Je profite du coaching de Marie-Paule depuis quelques mois et, à chaque séance, j'apprécie ses grandes capacités d'écoute et d'empathie, ainsi que son humour. Nos séances m'aident à clarifier ma situation et mes objectifs professionnels, j'en sors déterminée et avec les idées claires. Comme les actions proposées me respectent et respectent mes objectifs, j'agis. ça me fait avancer avec une énergie renouvelée.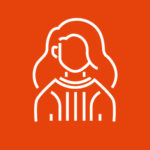 MCF, Fribourg, Suisse
Je tiens à remercier sincèrement Marie-Paule Haefliger pour son aide si précieuse. Je suis touchée par son attention bienveillante, son écoute attentive, son intelligence vive et sa présence qui inspire la confiance. En quelques séances seulement, Marie-Paule Haefliger m'a donné des outils qui m'ont permis de vivre avec succès une situation que je redoutais depuis longtemps et que j'imaginais même impossible à affronter. Quel cadeau!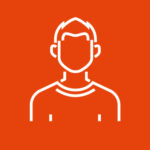 M.Z.B., Fribourg, Suisse
Mi-mai 2020, …un énorme sentiment de désespoir. A quoi bon continuer, surtout dans de telles conditions ? Avant de tirer ma révérence, un appel téléphonique et à partir de ce moment tout a changé ! Petit à petit, mais au final très rapidement, j'ai, grâce à Marie-Paule, pu me reconstruire, me retrouver et plus encore m'améliorer ! Je n'aurai qu'un mot MERCI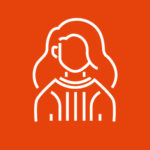 D.F., Fribourg, Switzerland
"L'ouverture de Marie-Paule, sa franchise, son courage pour formuler les choses telles qu'elles sont, sans les embellir, sans les déformer, ni catastophiser, lui permet d'être présente de manière non-intrusive, comme un miroir qui reflète la réalité pour ce qu'elle est, tout en reflétant le meilleur de moi."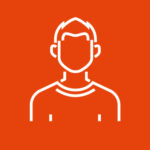 Moyses C., Rio de Janeiro, Brazil
"Marie-Paule helped me a lot and in a very special way. Now I feel comfortable with my giftedness and ready to go beyond. Thank you so much."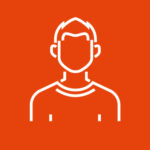 J.H., Michigan, USA
"I credit much of my success in integrating into the Swiss culture and the successful development of my professional activity as an expat in Switzerland to Marie-Paule's support, encouragement, ideas and unending creativity, and drive toward understanding and excellence. What a partner to work with! "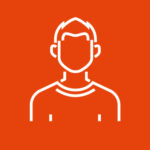 A.B.G., London, U.K.
"Marie-Paule has the gift of understanding where your are coming from and the skills to gently help you find what is best for you and only you."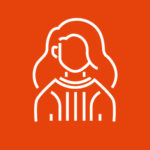 A.S., California, USA
"Whether you're contemplating a new career path, searching for clarity within your current field of work or seeking a better and brighter understanding of yourself and your place in the world, Marie-Paule's open-mindedness and encouraging nature make her an ideal person to work with."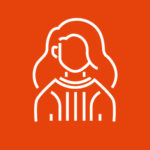 S.C., Valais, Suisse
"Par son accompagnement, son écoute et ses questionnements, Marie-Paule sait faire émerger mes points forts et me fait travailler sur des pistes de réflexion et d'amélioration."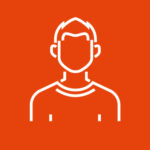 A.R., Nordrhein-Westfalen, Germany
"After every discussion with her I feel better, being able to see things with more distance again. She is great in listening very attentively and in asking the "right" questions."
You are guaranteed to be taken seriously, just as you are, along with your situation and goals. I make sure to listen actively and empathetically, without judgment.
I rely on my intercultural skills and experience to accentuate your diversity related to your culture, social class, gender, sexual orientation, skills, age and more.
You are also guaranteed that, together, we will take a step back to analyze your situation from a distance, deemphasizing delicate situations by envisioning different perspectives. We will go further by exploring and applying new strategies to achieve your goals, express your talents, and thrive.
"Against the assault of laughter, nothing can stand." I like to use this quote by Mark Twain to remind others of the importance of the levity, creativity, and practical action in my approach.
Ethics and confidentiality
Like all members of the Swiss Federation of Psychologists (FSP), I guarantee an ethical and confidential approach. Here you can find the FSP Code of Conduct if you wish to learn more about our standards, and I am of course available to discuss this subject further.
Furthermore, this quality standard is recognized by some health insurance providers, and part of my coaching fees may be reimbursed; please inquire directly with your insurance provider.